Book Wednesday Yoga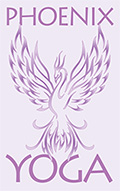 4 Week, 1 hour session Beginners' Yoga Course - WEDNESDAYS
6:30 until 7:30pm - Beginners' Course. Starts 15th June with Jenna.
This class is for absolute beginners or those who wish to 'refresh' after some time away from the mat.
Your teacher, Jenna, will take you through the basics and encourage you to build confidence, strength, stamina, core, balance and focus.
This is a yoga 'flow' class in which we move on an inhale or exhale in a series of sequences creating a calming effect as you focus on your practice.
Contact Jenna on 410756 for more information.

Download Booking Form

Download Medical Screening form
If you have already booked, please make your payment below...