Classes
Monday 6:30 - 8:00pm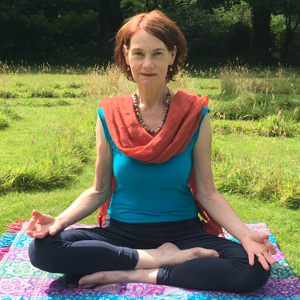 Restorative Yoga with Sue Woolley
This practice is designed to bring a deep sense of rest to the body and mind and is especially suited to those coming to class after a long day at work.
It simply means that we will be making more use of bolsters, blocks, bricks & belts (all provided) towards the end of the usual work-out.
Beginner / Novice / Intermediate. £10.00 per class.
Contact Sue on: 490054


See Sue's Profile
Tuesdays 5:00 - 6:00pm and Saturdays 10:00 - 11:00am
Pilates with Jonathon and Carol
These popular classes aim for the individual to benefit and be challenged physically and mentally at their own natural pace and level, rather than trying to keep up with the teacher having a workout at their own level at the front of the class.
All levels welcome..
For more information, or to book your place, contact Jonathon on: 301822


Visit website
Wednesday 8:00 - 9:00pm - 4 week course. Pre-booking only.
Phoenix Yoga with Jenna
Jenna, will take you through the basics, and encourage you to build confidence, strength, stamina, core, balance and focus.
This is a yoga 'flow' class in which we move on an inhale or exhale in a series of sequences creating a calming effect as you focus on your practice.
Booking Only. Cost is just £50 for four session course over four weeks.
Call or text Jenna on: 410756.

These classes are limited to 8 students and are four week, four session blocks.

This class is currently FULL


BOOK YOUR PLACE

Friday 10:30am- 12:00 noon
Mindful Hatha Yoga with Sue Woolley
A fairly strong and energetic class, with asanas, pranayama and savasana - all essential elements of traditional hatha yoga.
All levels welcome. £10.00 per class.
Contact Sue on: 490054


See Sue's Profile
Please contact the teachers directly for information and booking.
Mats and other equipment are provided but please feel free to bring your own mat