Karen Long ...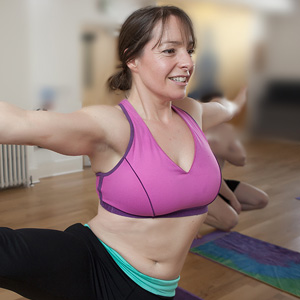 Karen is a 300 hour qualified Pranashama yoga teacher. She has worked for over 20 years as an aquatics teacher and currently teaches Aqua Aerobics, Water Rehabilitation, and general swimming. Karen's interest in fitness does not stop there and she furthered her career on dry land teaching circuit, kettlebells, PT sessions and chair exercise, which led to travelling to Dashama Gordon's Pranashama teacher training in Bali.
Karen's personal interest finds her involved in nutrition and has led her to making raw organic chocolate and developing other raw food.
She spends her free time practicing oriental dance and callisthenics as well as attending her veggie garden. However, if the sun is shinning, she'll be out with friends on her motorbike or enjoying the islands views walks in the glens and on coastal tracks.
Sue Woolley ...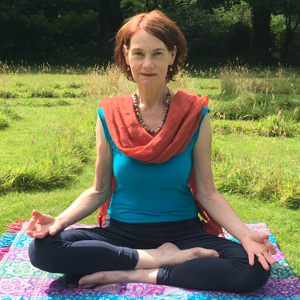 Sue is an experienced yoga teacher, qualified with the British Wheel of Yoga and Ruth White's Karuna School of Yoga.
She has taught classes for Isle of Man College for more than 20 years and is chairman of the Isle of Man Yoga Network. Sue's sessions include instruction in classical postures adapted to individual needs, breathing techniques, simple meditation, inspiring readings and relaxation.